Yi Serviced Apartments (Tsimshatsui, Kowloon)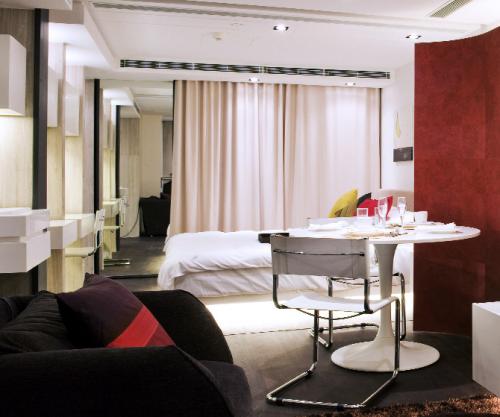 Situated in Tsim Sha Tsui at the bustling heart of Kowloon, the Yi Serviced Apartments intelligently combine modern sophistication and old-world coziness to provide residents with a true home away from home. Designed to meet the accommodation requirements of local and travelling executives, the Yi apartment complex provides the perfect backdrop for relaxation and also making the right impression on colleagues.
Let these carefully-crafted spaces enhance your sense of wellbeing.
Named for the Chinese word for meaning, the Yi Serviced Apartments reflect a philosophy that acknowledges both the uniqueness of individuals and the importance of having a space to realize one's dreams and enjoy the fruits of one's labours.
Unit Size: 368 and 755 sqft.
Address:
10 – 12 Chatham Court, Tsimshatsui, Hong Kong
Contact:
Website: http://www.xin.com.hk/
Tel: (852) 2846 5777
Fax: (852) 2877 5458
comments powered by

Disqus